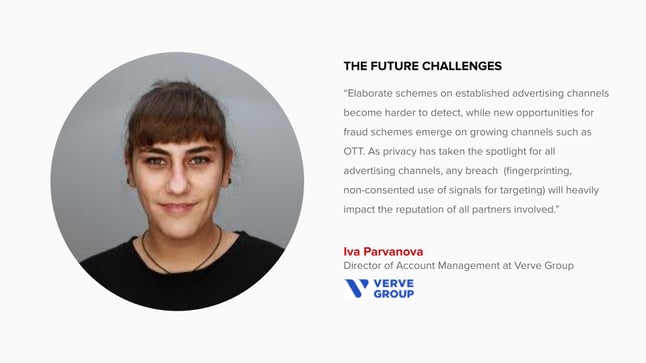 Pixalate spoke with Iva Parvanova, Director of Account Management at Verve Group, about combatting invalid traffic (IVT) and ad fraud within a challenging omnichannel ecosystem.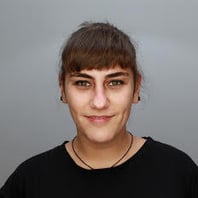 About Iva Parvanova:
Iva Parvanova is Director of Account Management at Verve Group, scaling the company's supply growth and maintaining partnerships with premium global publishers. As a digital advertising expert, Iva has worked extensively in the ad tech industry in business development and account management.
Apart from advertising, Iva is passionate about creating equal educational opportunities for all, and leads the fundraising efforts for a non-governmental organization called Lillipad. In her free time, Iva can be spotted DJ-ing or flexing her muscles with complicated yoga poses.
See the full Q&A below:
What services does Verve Group provide for programmatic advertisers?
Verve Group is a privacy-first omnichannel ad platform offering programmatic solutions that connect advertisers and publishers to people in real time. For advertisers, Verve Group offers premium brand-safe inventory across channels, in any content category and in all key markets. Advertisers can leverage first-party SDK signals, as well as our privacy-first contextual data platform to target high-value audience segments. These location-based and contextual audiences can be coupled with our custom mobile ad formats for engaging advertising experiences.
How does Verve Group protect its customers from invalid traffic (IVT) and ad fraud in an omnichannel ecosystem?

Verve Group tackles fraud with a three-pronged approach: prevention, detection, and reaction.
In the prevention phase, algorithms adaptively learn complex patterns to detect fraud in real-time (pre-bid). We leverage third-party vendors to monitor ad and traffic quality pre-bid, as well as support industry standards such as Sellers.json and app-ads.txt. Additionally, we perform stringent inventory onboarding checks and follow clear content guidelines as well as implement controls for advertisers to add specific inventory to safelists or content categories.

Should there still be instances of fraud, detection plays a crucial role in ensuring the supply chain remains clean. We leverage tools such as Pixalate's post-bid IVT scanning and Pixalate Analytics to monitor capabilities to block invalid traffic more effectively across display, in-app, video, and over-the-top (OTT) ad formats
Lastly, we realize that there's no substitute for human intelligence. In addition to using deep learning, Verve Group relies on human intervention to weed out any instances of fraud, by performing internal checks on the invalidity of incoming requests to ensure that buyers receive the right data signals
How does Verve Group address risk factors that are unique to specific environments, such as Connected TV or mobile in-app?
Fraud exists across channels, with new schemes emerging constantly. We follow these three steps across our entire advertising stack to combat the threats:
Comprehension: Understanding the types of potential threat mechanisms such as device id spoofing, location fraud, bot traffic, etc.

Detection: Leveraging third-party tools for pre-and post-bid vetting to identify fraud, and being transparent about diagnosed fraud to raise awareness

Action: Implementing processes to stop fraud in its tracks, and analyze the detected schemes to prevent future attacks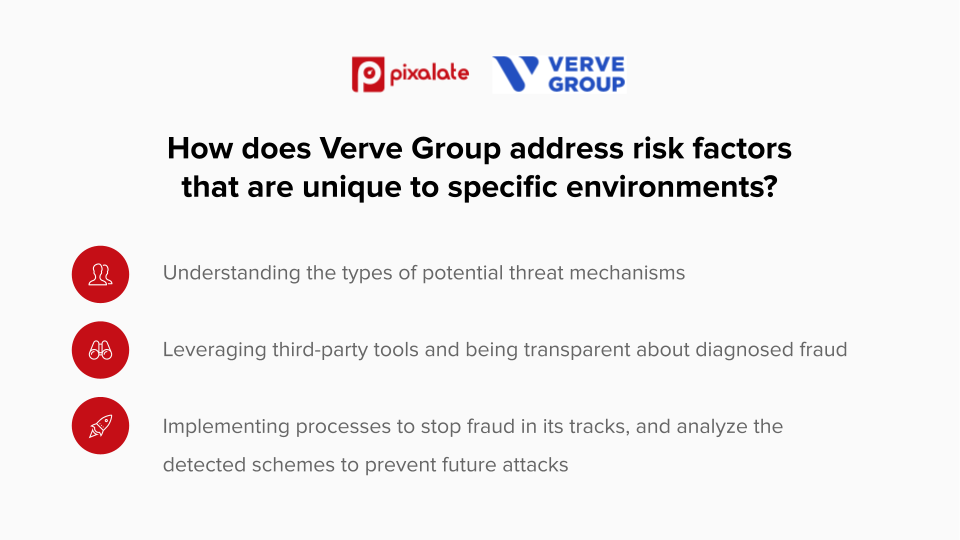 How does Verve Group navigate privacy compliance in the data-driven programmatic ad world?
Privacy is a complicated yet essential aspect in the advertising ecosystem, and is one of the core tenants of our mission. We comply with global governmental regulations: GDPR, CCPA, and LGPD, while bringing our privacy-first mindset to our programmatic offerings: with growing concerns over transparency and user privacy, we pride ourselves on being a consumer-first omnichannel ad platform — a platform that is gaining clear support from many of the world's leading advertisers and publishers. We are committed to the cause, having built our proprietary privacy-first audience solution ATOM (Anonymized Targeting on Mobile) for cohort-based targeting in a world without personal identifiers. We also recently acquired the next generation data platform Beemray, which focuses on contextual audiences, built in real-time, across channels.
What are some best practices for identifying and buying quality inventory via programmatic channels?
Brands and publishers can undertake a number of initiatives to make sure they get the most out of their advertising partners.
Look for partners with direct supply connections

Check if your programmatic partner upholds content guidelines with supply partners

For reasons of brand safety, place your ads in contextually relevant environments and leverage brand safety scores where available.

Run campaigns on premium inventory via exclusive Private Marketplace deals

Work with partners who value transparency and follow industry standards such as maintaining sellers.json/ app-ads.txt

Monitor irregular traffic and conversion patterns and work with your partner to optimize towards viewability or post-impression KPIs

Vetting and extensive quality checks during the initial onboarding process with the help of internal and third-party quality tools such as Pixalate
What does Verve Group see as the most pressing issue in the security of the programmatic advertising supply chain over the next 18 months?
Fraud is always a security risk. Elaborate schemes on established advertising channels become harder to detect, while new opportunities for fraud schemes emerge on growing channels such as OTT. As privacy has taken the spotlight for all advertising channels, any breach (fingerprinting, non-consented use of signals for targeting) will heavily impact the reputation of all partners involved.