Welcome to Pixalate's CTV & Mobile App Manual Reviews According to COPPA, a series containing the detailed factors the Trust & Safety Advisory Board educators used to assess an app's child-directedness.
The educators manually review thousands of mobile apps available in the Google Play & Apple App Stores as well as connected TV (CTV) apps from the Roku Channel Store and Amazon Fire TV App Store using the COPPA Rule factors shown below & make those results available to the public at ratings.pixalate.com.
This post takes a look at a popular mobile app from the Google Play and Apple App Stores. Our reviewer discusses how the subjective factors set forth in the COPPA Rule apply to the app and factor into the reviewer's determination as to whether the app is child-directed or general audience (i.e., it is not targeting children).
Manually reviewed in this post
The 10 COPPA Rule factors
The teacher will indicate the factors they relied upon in their assessment using the 10 factors shown below that reflect the 10 child-directed factors in the COPPA Rule.
Reviewed by: Tabitha Walker

Manual Review: Mario Kart Tour
Likely audience after manual review

Developer: Nintendo Co., Ltd.

(Google),

Nintendo Co., Ltd.

(Apple)

Google Bundle ID: com.nintendo.zaka
Apple Bundle ID: 1293634699
Tabitha's Take:

A classic childhood game reimagined for a new generation of children and nostalgic adults.
COPPA factors used to determine audience

Mario Kart has been drawing in and engaging children for generations. This millennial has fond memories of playing the Nintendo 64 version of Mario Kart with her siblings and was excited to test out the mobile version of this classic game. The racing game subject matter is simple enough that younger children can understand the concept but engaging enough for older children and adults to enjoy as well.

and

The visuals and animations of Mario Kart are instantly recognizable as something belonging to the world of Mario and his friends. The graphics are cheerful and dreamlike, with giant mushrooms and floating balloons dominating many of the scenes. The characters zip around in their cars and have the ability to collect and use extra features during the race. These extras, such as speed boosts and banana peels that cause competitors to slip, are animated in exciting ways that engage young players and make them want to continue to play the next levels.

The classic Mario music playing in the background is upbeat and familiar to both children and adults. The characters make cheerful noises as they race around the track and celebratory music is played at the end of the race.

Although not a real-life celebrity, Mario has become a bit of a celebrity in his own right. With numerous video games and even movies starring this animated character and his friends, the characters in this game are easily recognizable by children.


During the race users can pick up incentives along the track that give them advantages in the game. After completing a race, players get bonuses that they can use in subsequent races alongside encouraging dialogue and celebratory animations. How high the user places in the race dictates the type of rewards that they receive, with higher rewards corresponding to higher places in the race.


There is no advertising in Mario Kart Tour.


and

Nintendo seems to balance its target audience between a new generation of kids playing Mario Kart on their mobile devices with nostalgic adults who want to revisit a favorite game from their childhood. Reviews indicate many parents play alongside their children, some as young as 2 years old. The ease of the controls on a phone or tablet makes it easier for younger children to play who might struggle with a traditional game system controller.
Privacy
According to the privacy policy, which was last updated in February 2023, Nintendo does not collect any data from children under 13 without verifiable parental consent. This consent is gathered by requiring parents to set up their own Nintendo account and add sub-accounts for their children. Children without parental consent are unable to access this app and play Mario Kart Tour.
Screenshots of Mario Kart Tour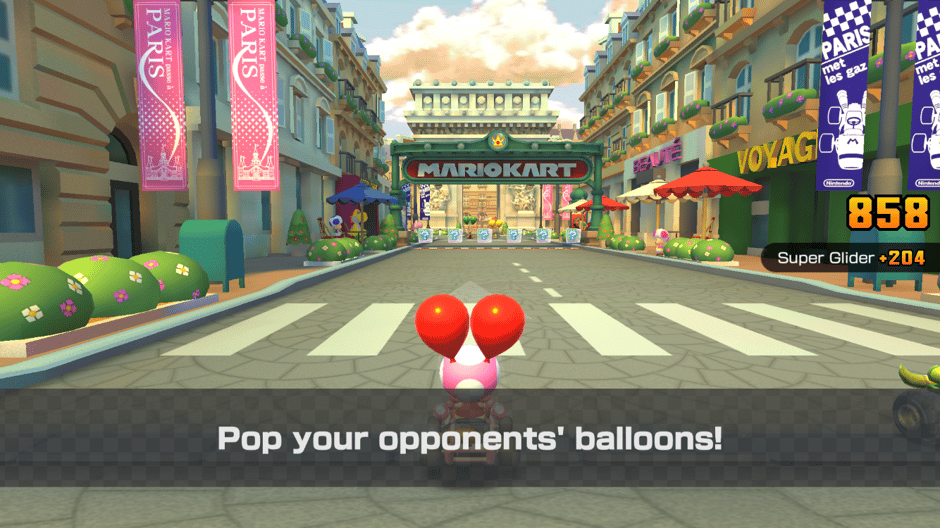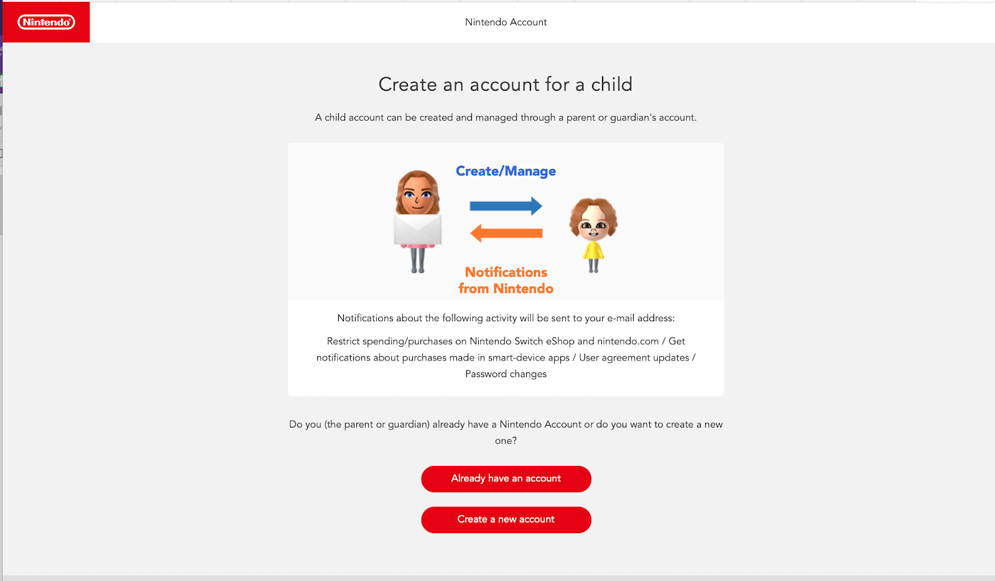 About Pixalate's Trust & Safety Advisory Board
Pixalate's Trust and Safety Advisory Board was created to bring in individuals with experience using child-directed apps in the classroom to review and assess which apps are child-directed. This manual review process serves to quality check Pixalate's automated review process. See our full methodology for more information.
Disclaimer
This blog post published by Pixalate is available for informational purposes only and is not considered legal advice. By viewing this blog post, the reader understands and agrees that there is no attorney-client relationship between the reader and the blog publisher. The blog should not be used as a substitute for legal advice from a licensed professional attorney in the applicable jurisdiction(s), and readers are urged to consult their own legal counsel on any specific legal questions concerning any specific situation. The content of this blog post reflects Pixalate's opinions with respect to factors that Pixalate believes may be useful to the digital media industry. Pixalate's opinions are just that, opinions, which means that they are neither facts nor guarantees; and this blog post is not intended to impugn the standing or reputation of any entity, person or app, but instead, to report findings pertaining to mobile and Connected TV (CTV) apps.