Welcome to Pixalate's CTV & Mobile App Manual Reviews According to COPPA, a series containing the detailed factors the Trust & Safety Advisory Board educators used to assess an app's child-directedness.
The educators manually review thousands of mobile apps available in the Google Play & Apple App Stores as well as connected TV (CTV) apps from the Roku Channel Store and Amazon Fire TV App Store using the COPPA Rule factors shown below & make those results available to the public at ratings.pixalate.com.
This post takes a look at a popular mobile app (1 million+ downloads) from the Google Play and Apple App Stores. Our reviewer discusses how the subjective factors set forth in the COPPA Rule apply to the app and factor into the reviewer's determination as to whether the app is child-directed or general audience (i.e., it is not targeting children).
Manually reviewed in this post
The 10 COPPA Rule factors
The teacher will indicate the factors they relied upon in their assessment using the 10 factors shown below that reflect the 10 child-directed factors in the COPPA Rule.
Reviewed by: Crystal Pearson

Manual Review: My Tamagotchi Forever
Likely audience after manual review

Developer: BANDAI NAMCO Entertainment Europe

(Google),

BANDAI NAMCO Entertainment Europe

(Apple)

Google Bundle ID: eu.bandainamcoent.mytamagotchiforever
Apple Bundle ID: 1267861706
Crystal's Take: An engaging game is about persistently taking care of your Tamagotchi characters by cleaning, feeding, playing mini-games, and putting them to sleep.
COPPA factors used to determine audience

and

and

My Tamagotchi Forever is a virtual pet game with cute kid-friendly colorful graphics that have lively expressive animated animal characters. The gameplay screenshots for My Tamagotchi Forever show that the content is visually directed to children with a mixed audience based on the animated characters, remarkable, clear graphics, and orientation of activities in the game. There is some slight toilet humor. In every activity the player performs, they gain experience. The more you care for your virtual pet the more they develop. This game is straightforward and easy to understand. With every change in the game, the images are visually captivating. The description in the "about this game" section of the Play Store states, "Take care of pets…play together, make friends."

The animal characters make entertaining humorous emotional expressions and sounds, along with bells and whistles within the town. This game can be used as a learning tool to teach selflessness and get into the routine of taking care of something other than themselves.

The incentive of the game is to level up so you can earn Gotchi points to buy playing mini-games within the game. Players also costumes, food, and decorations. When the player's virtual character becomes an adult, they will require getting to a certain score in the game to acquire products and goods associated with that career, and when it is completed a new egg will hatch for the player to take care of.

The app does have ads that pop up between levels. The ads shown are, "Merge dragons and angry birds." Advertisement is child-directed with a mixed audience. With in-app purchases, mandatory ads will be blocked.

The game is rated E for Everyone in the Google play store and 4+ in the Apple store. There is an age gate but players are still able to play.
Privacy:
The developer's privacy policy states, "we do not intentionally collect personal data about minors under the age of 16 without permission from a parent or legal guardian. If we find we have inadvertently collected personal data about children…we will immediately take all necessary and reasonable measures to delete the information from our systems."
Screenshots of My Tamagotchi Forever: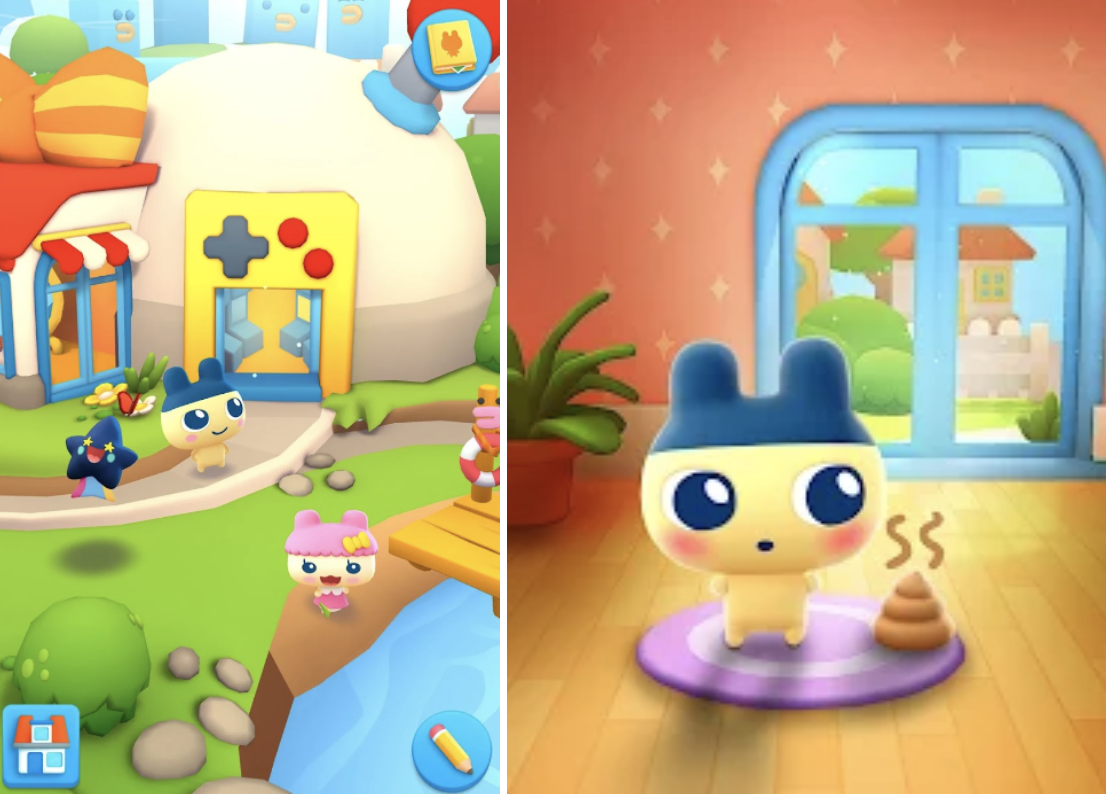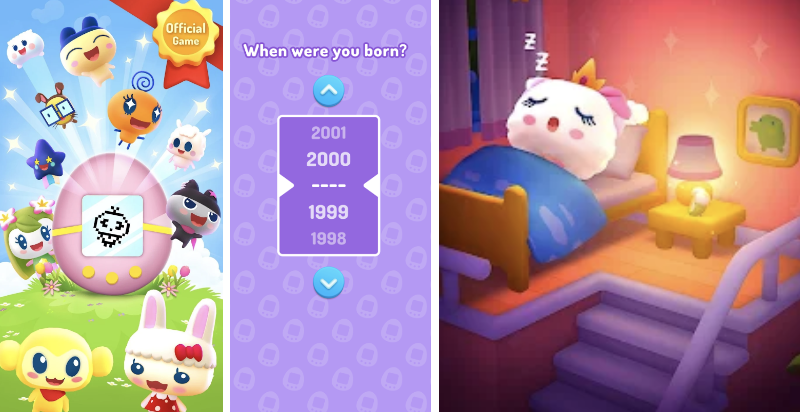 About Pixalate's Trust & Safety Advisory Board
Pixalate's Trust and Safety Advisory Board was created to bring in individuals with experience using child-directed apps in the classroom to review and assess which apps are child-directed. This manual review process serves to quality check Pixalate's automated review process. See our full methodology for more information.
Disclaimer
This blog post published by Pixalate is available for informational purposes only and is not considered legal advice. By viewing this blog post, the reader understands and agrees that there is no attorney-client relationship between the reader and the blog publisher. The blog should not be used as a substitute for legal advice from a licensed professional attorney in the applicable jurisdiction(s), and readers are urged to consult their own legal counsel on any specific legal questions concerning any specific situation. The content of this blog post reflects Pixalate's opinions with respect to factors that Pixalate believes may be useful to the digital media industry. Pixalate's opinions are just that, opinions, which means that they are neither facts nor guarantees; and this blog post is not intended to impugn the standing or reputation of any entity, person or app, but instead, to report findings pertaining to mobile and Connected TV (CTV) apps.