Learn which apps are associated with a particular developer.
It is quite common for an app developer to publish more than one app to the Google Play and Apple App Stores, and in this case, the developer usually shares some parts of the same code across these apps. This means when one app is flagged as suspect or high risk, it is very possible the other apps published by the same developer also operate with the same flagged behavior. It is a good idea to review all the apps associated with a developer that has an app thats been flagged to ensure those apps are not included on your media plan. The information on this page shows multiple ways on how you can view a list of apps associated with a developer within the Media Rating Terminal.
A developer's app list will only display the apps for either the Google Play Store or Apple App Store, not from both stores. You can switch the toggle at the top between 'App Store' and 'Google Play' but it is possible the developer's name and email is different.
From inside an App's Insight Report
As you casually look up various different apps, the Insight report that populates for each app includes a section called 'Developer Overview' where the app developer's information is displayed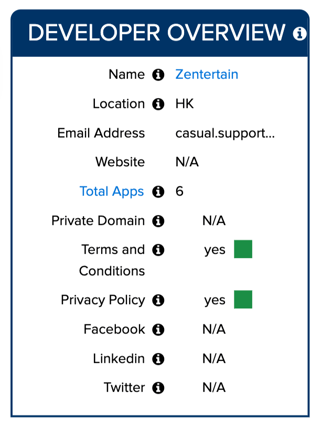 Within this section, two links are available which will open a list of the developers apps, under the developer's name and 'Total Apps'. Clicking on either link will open a Discover Report listing apps filtered by the developer name for either the Apple App Store or Google Play Store (whichever store was selected/reporting in the app's Insights Report).
Any app not listed within the app store will display a large red notification at the top of the Insight report page.
From the Insight Report lookup
In addition to looking up app names and IDs within the Insight search field, there is also a dropdown available if you wish to search for a particular app developer name or email address.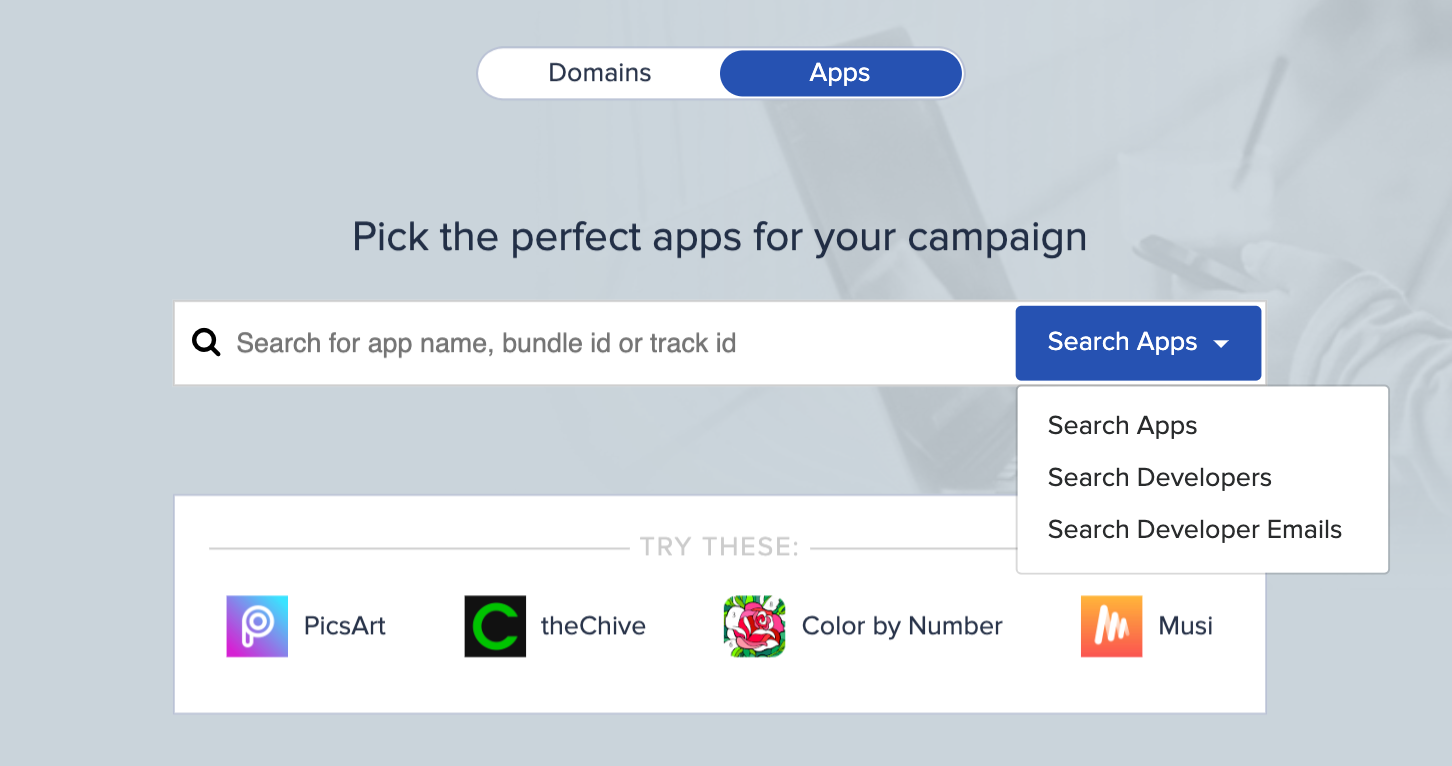 This is search selection is very helpful if you already know the name of the developer or its email address.
When searching for an email address, be sure to included the domain extension (i.e. .com, .net, .org) as not including this may return no results.
From the Discovery Report
The discovery report provides numerous fields that can help you narrow down your discovery app list. Included in these filters is a 'Developer' section where a developer's name and email can be filtered by.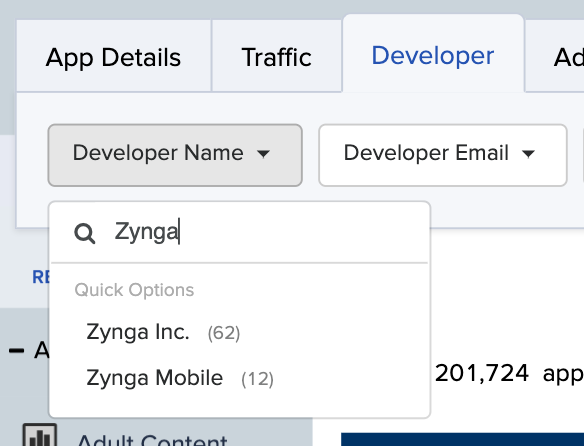 Simply search for the company name and select an option from the dropdown.
When filtering, ensure you have selected the desired app store (Google or Apple) at the top of the discovery report. Searching for an Apple developer when Google Play is selected will return no results.